BRAMPTON - There is a sense of excitement in the air. The province will move into Step 1 of the economic reopening plan this Friday, three days ahead of the original timeline. It has been a long-waited step forward, especially in regions hardest hit by Covid-19, especially the Region of Peel.
The plan, which will allow for things like patio dining, in-person shopping at non-essential businesses and outdoor fitness activity, albeit under strict capacity limitations. Cities like Brampton are preparing and looking forward to a safe "reopen".
Starting Friday, places like the wading pool at Chinguacousy Park is scheduled to reopen, a welcome relief to the warm weather heat.
Further stages of the reopening plan are dependant on several factors including vaccination rates. This includes at least 70% of adults vaccinated with at least one dose of a Covid-19 vaccine and 20% adults having been fully vaccinated. This is why Brampton Mayor Patrick Brown (in the pic below, taken from his Twitter profile) has been encouraging residents to get vaccinated.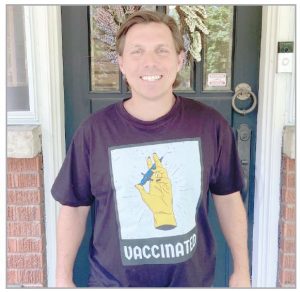 "I know all Brampton residents are seeing glimpses of better days ahead", the Mayor stated in a press release. "Vaccines play an absolutely essential role in all of us seeing the people we've missed and participating in the group and outdoor activities we love", Mayor Brown added.
With the Delta variant circulating throughout the Province, Dr. Lawrence Loh, Peel Region's Chief Medical Officer said the more virulent strain is likely to become the dominant one by the end of the month, weeks ahead of the rest of the province.
Earlier this week, June 2, Brampton launched their "Get Back to Better. Vaccinate Brampton" campaign. It focuses on the stories of why some local influential citizen made the decision to get vaccinated. The aim is to educate and show residents how through vaccination, the community can protect those around them.
According to the Region of Peel Covid-19 dashboard, as of June 8, 73.8% of Peel adults (18+) have initiated vaccination. Only 7.4% of the adult population are fully vaccinated.
In a message to the residents of Brampton, Mayor Brown thanked "those who have received their first dose, and to those who have not and are eligible, please book your vaccination appointment." There is no doubt people are eager to get back to some semblance of normalcy and no one wants a fourth wave. The pressure is on the Ontario government to make second shots in hot-spot areas a priority. "With two-dose summer and by following all health and safety measures, we are indeed on track to Get Back to Better", Brown said.
In the pic at the top, Brampton City Hall