TORONTO - Wellington–Halton Hills spans a large area (1,584 km²) that surrounds the provincial electoral district of Guelph. Located in southwestern Ontario, the riding encompasses the towns of Halton Hills and Erin. It also includes the municipalities of Centre Wellington, Guelph/Eramosa and Puslinch.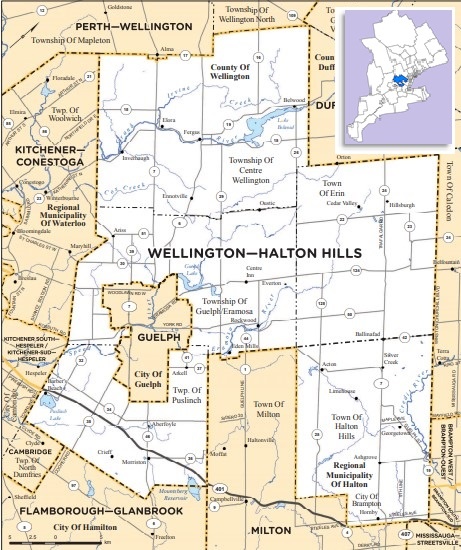 For the fifth time, Ted Arnott, the current MPP, is seeking re-election for the PC. He has represented the constituency since 2007. He was re-elected in 2018 with 54% support from the electorate (31,659 votes). His closest contender NDP candidate, Diane Ballantyne, took 24%, while the Liberals only managed 12%. The margin of victory was 17,572 votes.
This will be the second time Arnott and Ballantyne will face off in a general election. Hoping for a different outcome this time around, Ballantyne told the Corriere, "I am running in this election because Wellington–Halton Hills deserves better".
"I believe that better is a good-paying job, investing in education and affordable month-end bills", she elaborated. She echoed her party's message saying, "I will be working for the people of our riding" and focused on priorities like, "hiring more nurses, increasing mental health services and ensuring small businesses are supported".
It may prove challenging to change the minds of voters. The district has a strong history of PC representation. According to the latest projections by 338Canada.com (April 7), the PC are in the lead at 50%. Its statistical model uses algorithms and considers all major polls that indicate the Liberals are 31-points behind at 19%. They have yet to declare a candidate for the riding. The NDP follow at 17%.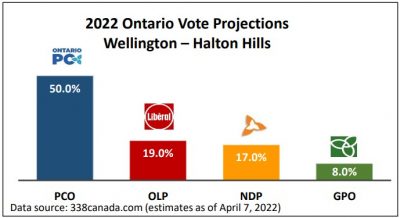 The district is home to about 120,980 residents, as per the most recent numbers from Statistics Canada. The vibrant population, comprised of different ethnic groups, is predominately English-speaking with the majority originating from the British Isles.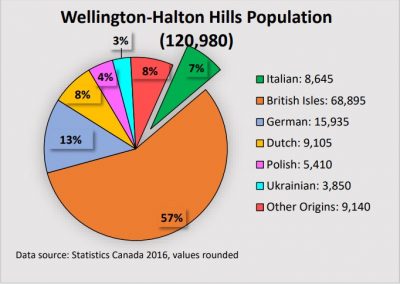 Of the more than 97,300 who emigrate from Europe, Italians represent one of the largest cultural groups in the region. According to the 2016 Census, 8,645 constituents self-identify as Italian Canadian. They represent about 7% of the district's population.
P. Pajdo is a Local Journalism Initiative Reporter