TORONTO - Created prior to the 1914 provincial election, the electoral district of Niagara Falls is rich in history. Situated at the southwest shore of Lake Ontario, it encompasses the City of Niagara Falls and the towns of Niagara-on-the-Lake and Fort Erie. It is an area abundant in natural and cultural resources and home to 136,295 residents.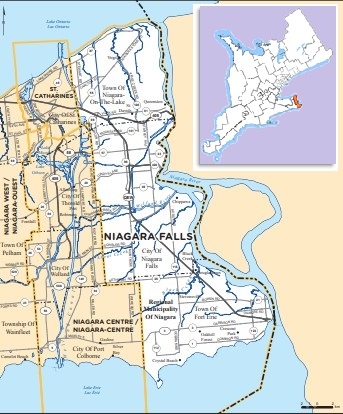 Geographically, the area has been an attractive place for families looking to re-settle, especially among ethnic groups originating from Europe. For instance, Statistics Canada show that more than 103,000 residents are of European origin. Italians make up 15% of the district population. That represents 21,075 constituents who self-identify as of Italian origin, as per the most recent data available (2016 Census).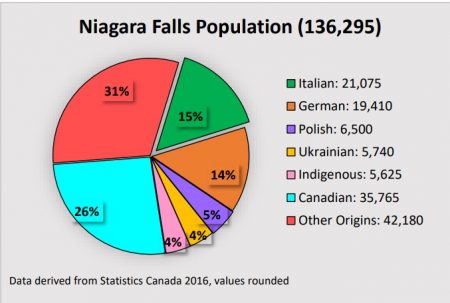 Historically, all three major parties have represented the district. Wayne Gates, current MPP, represents the riding for the NDP. He won the riding over from the Liberals in 2014 following the resignation of then MPP Kim Craitor (who held the riding between 2003 and 2013). Prior to that, the PC held the riding between 1995 and 2003.
In 2018, Gates was re-elected with 50.8% support of the electorate (30,161 votes). The PC took 35.6% but the NDP's margin of victory was 9,035 votes. That election, the Liberals only managed 9.9% of the vote.
This time around, Gates' closest contender, Bob Gale, aims to garner more support for the PC. In recognition of his family roots, Gale told the Corriere, "like my Mom, I am a proud member of the Italian community". His family emigrated from Italy (Breguzzo, Trentino) in 1916 and eventually set down roots in Niagara Falls (1950s).
Motivated by his strong values of family and community, Gale said, "My family tradition has led me to work for residents and businesses for over five decades". If elected, he said he aims "get a shovel in the ground at the Niagara Falls hospital".
Other candidates on the ballot this year are Ashley Waters for the Liberals and Tommy Ward for the Greens. Neither of them were available for comment prior to our going to print.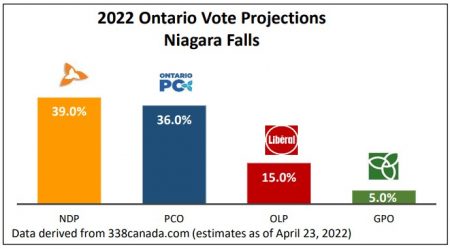 With election day less than six weeks away, the PCs appear to be gaining ground on the NDP. According to the most recent projections by 338Canada.com (April 23), a prediction model whose algorithms considers all major polls, show the Liberals at 15% followed by the Greens at 5%, the PC, at 36% are just three points behind the NDP.
P. Pajdo is a Local Journalism Initiative Reporter