TORONTO - The lead up to Ontario's 2022 General Election will be a hectic time for candidates. Specifically, the need to build support for their political party while addressing the concerns of voters in their constituency. With the official start of the campaign less than six weeks away, the Corriere begins our electoral district profile series.
The focus will be on constituencies where Italian Canadians make up a significant portion of the district population and number more than 8,000. They have a culture of voting and may be the deciding factor in districts where the margin of victory is close.
We start the series in Northern Ontario, in the provincial electoral district of Sudbury. The constituency is situated in northwestern Ontario about 390 kilometers (km) north of Toronto, roughly a four-hour drive away.
Sudbury is arguably the hard rock mining capital of the world with over 5,000 kms of mining tunnels beneath the surface. To put that into perspective, placed end-to-end, they represent the approximate distance from Sudbury to Vancouver, about 4,000km.
Geographically, the electoral district of Sudbury includes part of the City of Greater Sudbury, which is the largest city (by area) in Ontario at 854 square km. It is also one of the most populous in Northern Ontario with 91,530 residents, according the 2016 Census (most current numbers). Constituents represent a diverse society and Italians make up 10% of the population or 9,425 residents.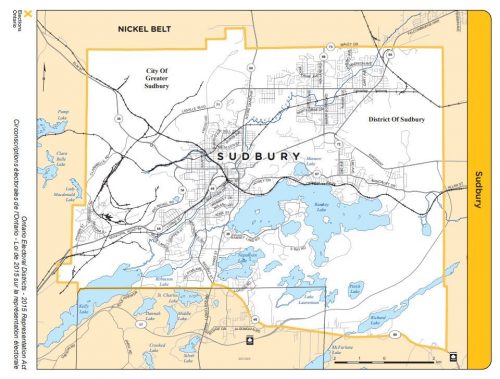 This is a big chunk of the electorate. No party or candidate can afford to ignore them.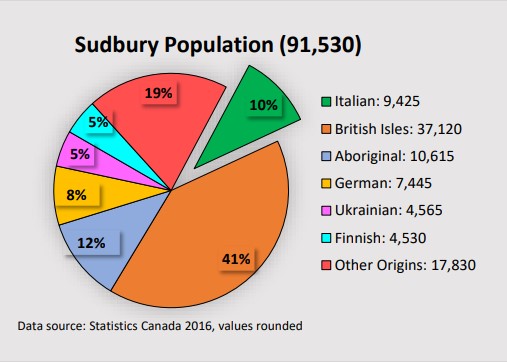 Historically, the riding has been represented by all three major political parties. Prior to 2018, Glenn Thibeault held the riding for the Liberals between 2015-2018 after Joe Cimino held the riding for the NDP in 2014.
Seeking re-election for the NDP in his home riding is the incumbent Jamie West. He has represented the constituency since being elected to office in the 2018 election with 48% of the vote. That year the PC took 23%. The margin of victory was 8,981 votes. The Liberals only managed to take 22%.
As at March 7, 338Canada.com, which uses algorithms that take into account results of all major polls, projects the NDP in the lead with 37%. The Liberals currently sit at 33% with the CP at 22%.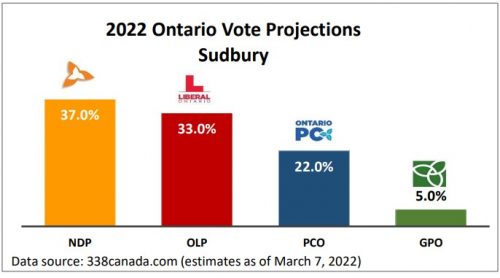 David Farrow, candidate for the Liberals is on the ballot, as is PC candidate Marc Despatie. Also on the ballot is David Robinson, candidate for the Green Party of Ontario.
Candidates for the three major parties were unavailable for comment prior to our going to print.
P. Pajdo is a Local Journalism Initiative Reporter