TORONTO - An area commonly referred to as "the Mountain" by locals, the provincial district of Hamilton Mountain gets its name from its location to the Niagara Escarpment. The riding is situated about 5 km inland from the south-western end of Lake Ontario. It encompasses part of the City of Hamilton and an area south-easterly from the start of the Escarpment.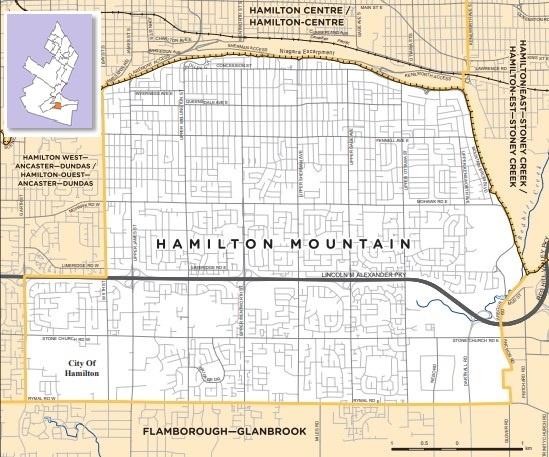 The district is generally seen as a large and young suburban expanse, but it has a rich history and a popular place for immigrants to set down roots. It is home to 104,875 residents. Italians, make up 13% of the constituency's population.
Statistics Canada indicates 13,105 constituents self-identify as of Italian origin, as per the most recent data available (2016 Census). They are one of the largest ethnic groups who have emigrated from Europe and have a culture of voting.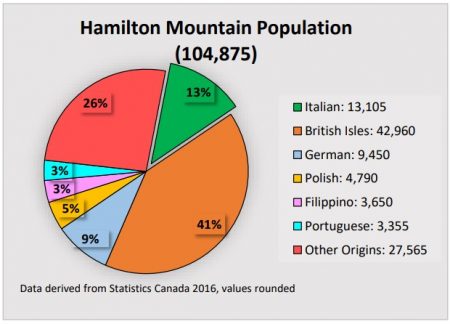 Historically (since 1967), members of all three major political parties in Ontario have held the riding. First elected to office in 2011, Monique Taylor, current MPP, seeks to retain the riding for the NDP. In 2018, she was re-elected with 54.6% support of the electorate (24,406 votes). The PC took 24.8% but the NDP's margin of victory was 11,515 votes. That year, the Liberals only managed 9.2% of the vote.
This time around, Taylor, seeking her fourth term, will face off with Liberal candidate, Chantale Lachance. Meanwhile, the PC have yet to declare a candidate for the riding.
Grateful to the local New Democrats for their ongoing support, MPP Taylor re-iterated her Party's message with focus on the important work ahead: "to rebuild our broken long-term care, address the growing mental health and addiction issues in our community, and help workers and small businesses get back on their feet".
When contacted, Lachance told the Corriere that she "understands why people are fearful of the impact of increased privatization of our public systems including health care, long-term care and our education system".
She echoed her Party's plan which includes "a dynamic, regional living wage, portable health benefits for all, a retirement plan for low-incomes earners, as well as ten paid sick days so Hamiltonians don't have to decide between their health and their job". She also highlighted parts of the Party's plan aimed at fixing long-term care, investing in health care and education and a structure to help small businesses recover financially from the impacts of the pandemic.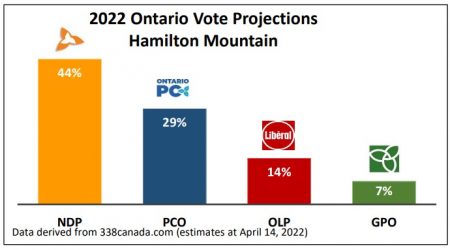 Swaying the minds of voters who have traditionally voted NDP may be a challenge for other party candidates. According to the most recent projections by 338Canada.com (April 13), the NDP are in the lead at 44%. The PC, at 29%, trail by fifteen points, followed by the Liberals at 14%.
P. Pajdo is a Local Journalism Initiative Reporter