TORONTO - It has been a brutal year. No news here. What most of us have glossed over is the personal and emotional losses of so many friends and neighbours. Deaths have become little more than a statistic.
The "ties that bind" have become so loosened by rules and regulations that we have begun to approach the development of a "structured insensitivity" to protect ourselves from the omnipresent virus. We seem to be living a "virtual reality".
Somehow, even that brief moment of personal dignity – that sense "that we mattered to someone" is beginning to elude us. We are prevented "by an abundance of caution" or by law to stay away from celebrations of births, marriages and now final rights, burials. Even religious occurrences and events of bringing people together have become forbidden.
But not forgotten.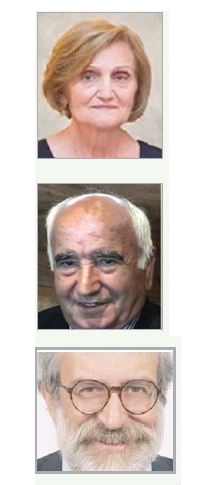 As we fast approach the year's end, it seems appropriate to give a final salutation to those who have played a role in our lives, if for no other reason than to give encouragement to those they have left behind. Here are four whose lives mattered and who passed during the Christmas season.
Angelo Grossi, brother and business partner to Domenic and a mainstay for the numerous family community in Toronto originating from Terelle, in Lazio. Enrico Ferri, in Massa Carrara (Tuscany), former Magistrate, parliamentarian, Minister and proud father to Cosimo Ferri, also a magistrate and member of Parliament. Rosalia Desiato in Morrone, from Maddaloni (Caserta) in Campania, matriarch to eight brothers, sisters and their surviving spouses, seventeen grandchildren - their families a success in all walks of life (in the pics on the left, from the top: Rosalia Desiato in Morrone, Angelo Grossi ed Enrico Ferri).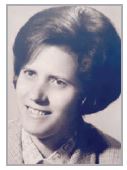 Finally, my last surviving aunt, Grazia Volpe (in the pic on the right), succumbed to Covid-19 on Christmas Day, in Rome, at age 94, after a vocation and career as a nun and head Nurse.
She was a beautiful woman and a wonderful soul.
Orphaned at age seven, then again at age twelve, she lived as if life's purpose is to care for others.
All four were an inspiration to remember as we leave this decade in anticipation of a more auspicious healthy and happy new one around the corner.