TORONTO - There is nothing, to my mind, more insidious and odious than someone, or some structure, that feigns the interest of the most vulnerable – our children – then exposes their innocence for exploitation by others.
Mr. Kiar is a retired public school principal who, for more than a year, tried to have his own school board remove a YouTube link (Youthline) from its online portal to an organization offering peer advice to children exploring their sexuality. He found that it is much more after his professional curiosity prompted him to delve into it. He was, to put it mildly, shocked. So was I - as were a team comprising former, and practicing, educators, computer programmers, lawyers and online-savvy researchers whom I asked, on behalf of Corriere Canadese, to examine Tony Kiar's blogs and exposé of Youthline.
Briefly, it is a smut site which, under cover of defending "diversity and human rights", as demanded by the Human Rights Commission, promotes the purchase and sale of porno paraphernalia for sexual activities typically reserved for "red light districts" under the cover of darkness.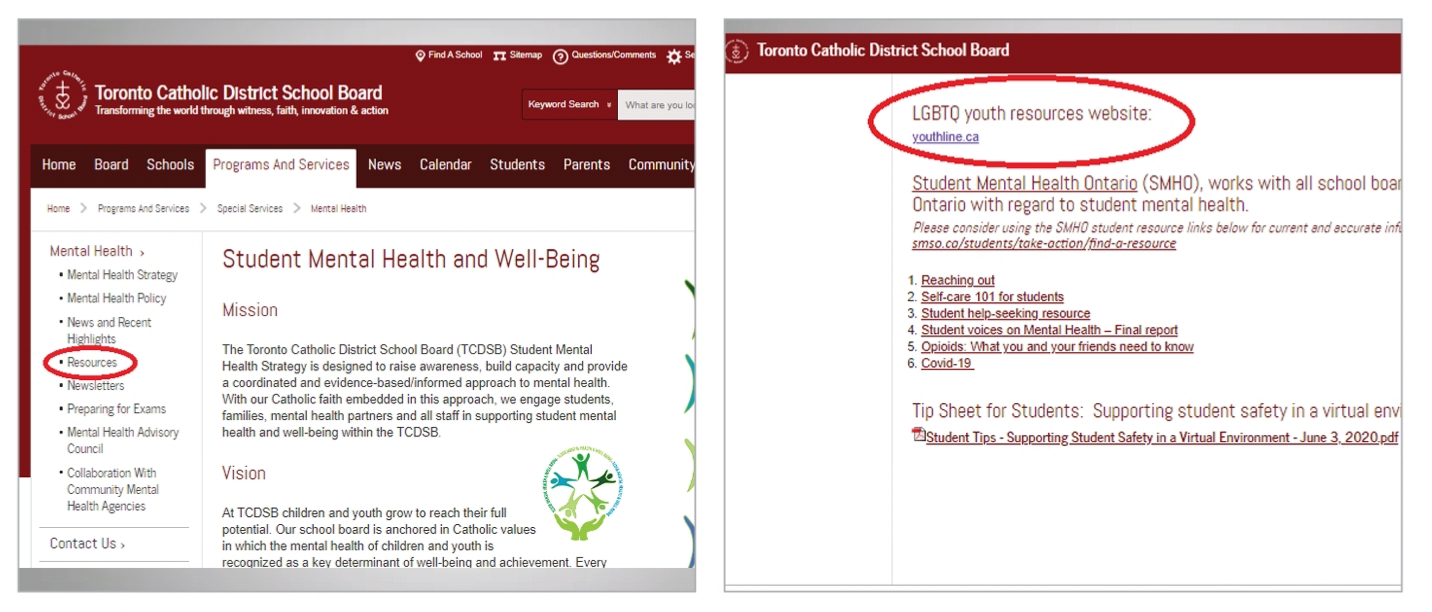 It is a recruitment site operated by a self-professed LGBTQ+ umbrella organization to attract children that operates province wide. It is quite strategic in its approach. As part of its "inclusivity" agenda, it includes the "rights" for our Aboriginal communities and Black Lives Matter against "colonizers" and "white privilege". No mention of education.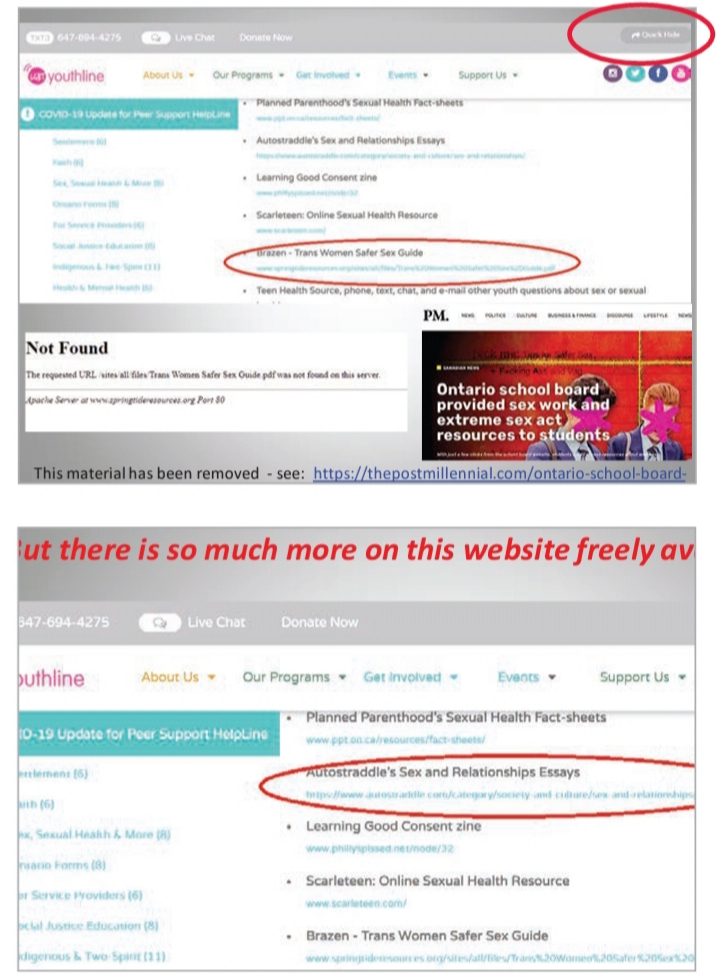 To his dismay, Tony Kiar found all this also on the Toronto Catholic District School Board (TCDSB) site. "I'm no prude", he said in a phone interview, "but the contents cannot be appropriate for children, especially those of elementary school age".
Even the organizers of the site must agree: they placed a HIDE button at the top right of the page so that any child can quickly go to a pre-programmed Wikipedia page when an adult comes into the room.
Cynics might be forgiven for concluding that this is all part of the new "health"/sex ed curriculum designed and promoted by convicted child pornographer, former Deputy Minister of Education, Ben Levin. Anyone "trolling" that website should be considered a pedophile.
Yet his followers still laud his creation at the TCDSB: for trustee Li Preti, anyone who disagrees is "homophobic"; for trustee Di Pasquale, to read from the Catholic Catechism is to tread in dangerous waters; for trustee De Domenico, to reference the Gospels or the Bible is to engage in retrograde hate; for trustee Rizzo… she occupies a position for which she cannot produce electoral legitimacy.
None of them appear to be phased by the apparent contradiction with, or betrayal of, the Catholic ethic they swore to uphold. They appear in awe of "progressive" gadflies who harass the system from within and without claiming to provide "safe spaces" for LGBTQ+ children.
Unfortunately, the Director and the Cardinal sit idle as these urban social terrorists tear apart the Catholic educational system with wild accusations and smear campaigns to distract from the obvious.
For me, Tony Kiar deserves a medal for peeling the onion.
TO READ PREVIOUS COMMENTS: https://www.corriere.ca/english-articles