TORONTO - "Don't mope. Get busy." Despite the disappointment of losing their jobs, the uncertainty about the future economic health and social well-being of their community, six Toronto High School graduates came up with an inspiring fund-raising initiative to help fellow Canadians affected by Covid-19.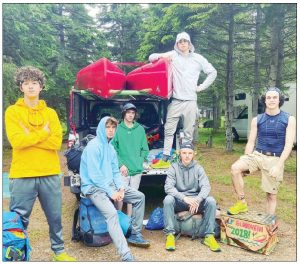 For Cailan Maurutto-Robinson, Georges Kirijian, Nolan Aziz, Tim Mulligan, Will Vyse and Jacob Heisey, and many other teens, the 2020 school year ended without formal graduation ceremonies or celebrations. Covid-19 restrictions prompted the cancellation of such events across Ontario.
The sextet came up with their own alternative. They had met at Camp Ahmek in Algonquin Park, last summer, and had planned to return as camp councillors this summer. Covid-19 restrictions and cancellations would prevent even that plan from materializing.
Hence, Canoe4Covid was created. This fundraising initiative will take the team of six on a 60-day journey, paddling and portaging over 2,000 km across remote parts of Ontario.
Their goal…to raise $60,000 for Food Banks Canada to support those facing food insecurity during these trying times.
Team Canoe4Covid started their journey in Wabakimi Provincial Park, 240 km north of Thunder Bay late last week. They will paddle south, with stops along the way in Nipigon, Chapleau, Espanola and North Bay to replenish supplies. The Team plans to reach their final destination, Ottawa, on August 24.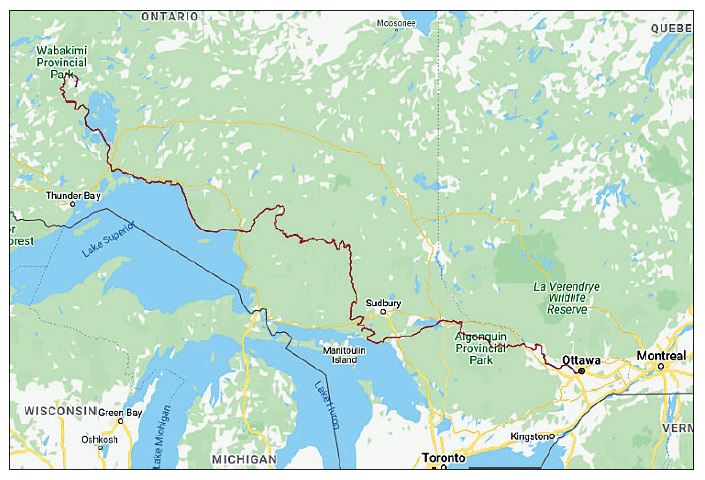 Through the support and generosity of their family and friends, Canoe4Covid have already raised nearly $46,000 (77% of their goal as of July 2). In addition, sponsorship and donations by outdoor adventure companies such as Paddlefoot, Nova Craft Canoe, Grey Owl Paddles (to name a few) have proven helpful.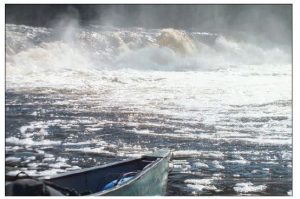 The first obstacle the team faced was the concern of their parents. They needed to convince them of their plan and their ability to implement it. Combined, the six young men had previously spent over 670 days on canoe trips, developing outdoor survival skills through their experiences.
Individually, the boys had other background as well. Cailan, for example, grandson to Italian immigrants from the Veneto, Italy (San Michele al Tagliamento), was born and raised in one of the Italian Canadian communities in Toronto.
Cailin's mother, Paula Maurutto, pointed to his experience that "Cailan was raised as an active member in the Italian-Canadian community and spent many years at the Columbus Centre participating in arts, recreation and sports activities". These experiences developed into a passion for outdoor adventure.
Paula Maurutto said, "recently, Cailan [also] discovered a link to his indigenous heritage, through his paternal grandmother". To honour the indigenous community and their history, Team Canoe4Covid decided that 50% of the funds raised for Food Banks Canada would be allocated to indigenous communities that have been particularly affected during this pandemic.
Obviously a proud mother, Mrs. Maurutto, said, "the boys are making their contribution to those impacted by Covid-19. If you would like to show your support, go to Canoe4Covid.com where you can donate to Food Banks Canada".
Why not? The impacts of Covid-19 will continue to be felt throughout our communities. As of June 5, more than three million jobs have been lost and unemployment was at a near record high of 13.7%.
Moreover, as Covid-19 restrictions on the economy begin to ease, more Canadians will be able to return to work. Until a full recovery is realized, many will be without a source of income and will struggle to make ends meet. The six are doing their part.