TORONTO - Economic Consequences of Covid-19 hit Mississauga with millions of dollars in losses.
The City of Mississauga as part of the Regional Municipality of Peel is one of three Regional municipalities barred from entry into phase two of the Province's phased re-opening of the economy.
Municipal Mayors and Chairs of the Greater Toronto Hamilton Area (GTHA) have reached out to Provincial and Federal Governments for financial assistance as municipalities move forward in recovery efforts.
The city of Mississauga is no exception. Mayor Bonnie Crombie said in her weekly press conference that the city's deficit was "ballooning". By the end of June, the city will be faced with a $60 million deficit.
In a follow-up interview with Mayor Crombie (photo), the Corriere asked if the city was asking for a relief package from other levels of government. Mayor Crombie responded: "Big cities across Canada estimate a $10-12 billion deficit". In Ontario, "it is $100 million/week among our municipalities - in Mississauga alone, it is five million per week. In Toronto it is $65 million per week."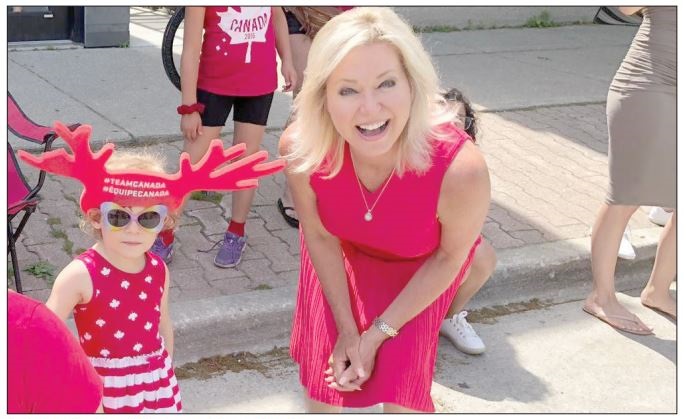 The Corriere asked if the Provincial or Federal governments replied to the request, Mayor Crombie offered "we've asked for operating revenue and have not received any firm commitments. Even if they [just]assisted us with the transit deficit, that would be very helpful."
Part of the city's deficit includes $7.5 million a month in lost transit revenue.
With no assistance from the Provincial or Federal governments, municipalities across Ontario will be forced to make some difficult decisions. Cities may need to consider substantial property tax increases or make cuts to programs or services. Neither option is in the best interest of cities, nor of the residents they serve, protect and care for.
Mayor Bonnie Crombie did offer some good news in her weekly press conference. She told businesses to "get ready to open your doors". Encouraging words since the City did not get approval to move into phase two. It has been left behind along with the other municipalities in the Region of Peel.
Although the city of Mississauga is in a "good position", Mayor Crombie reminded residents that the virus does not respect geographic borders. As part of the Region of Peel, Mississauga must wait until the Province of Ontario and the Public Health Unit give the approval to transition into phase two.
The Corriere asked Mayor Crombie if the city has a plan "in the works" to promote tourism and to encourage Mississauga residents to get out and support their local community during the recovery phase. Mayor Crombie was excited to talk about Mississauga's Tourism Board and said "you can be assured there will be a vibrant campaign to support 'Mississauga Made', 'shop local' and 'promote our city' in a way that will attract tourism and investment across the region and further afield."
While the region of Peel is headed in the right direction and is on the "back end of the curve", Mayor Crombie asked residents to remain patient and "please don't let your guard down".