TORONTO - The housing market in the GTA appears to be roaring back to life. Real Estate is one of the early indicators that the economy is ready to relaunch.
Covid-19 lockdown restrictions may have brought the economy to its knees in early Spring, but, it appears that the Toronto Real Estate market has "shrugged off" the economic fall out of Covid-19 virus.
It may be premature, but signs of economic recovery are everywhere; the Canadian housing market, for one, has surged back. As reported in the Corriere Canadese by Mariella Policheni the other day, the Toronto Regional Real Estate Board (TRREB) released a timely account of housing statistics earlier this week (July 7).
Compared to sales in May 2020, which were down by 54%, the report shows a substantial increase in June - a jump of 89% in sales. Year over year, the rate of sales was only slightly down by 1.4% compared to June 2019 (graph 1).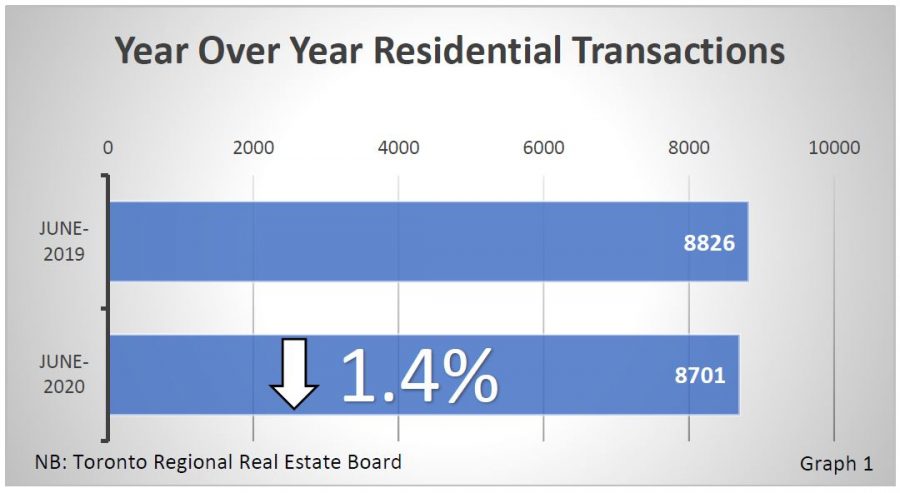 The average selling price was $930,869 for all home types combined in the GTA. However, compared to June 2019, the average price rose by 11.9%. In May, the comparative price reflected an average price increase of 7.9% compared to May 2019.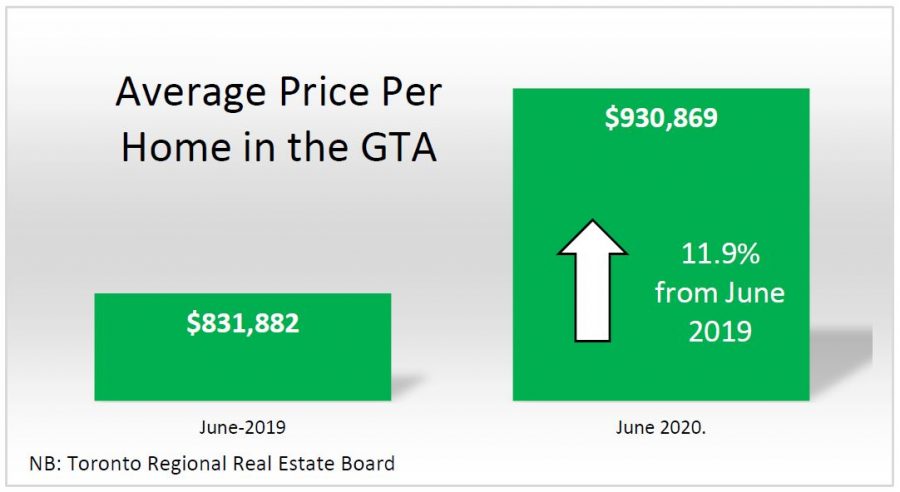 This past month there was a noticeable increase in the market sectors of detached and townhomes in the GTA. Royal LePage Real Estate Broker Georgia Kotiadis-Carnevale, a Real Estate broker with over 27 years experience, claims that "it's a seller's market".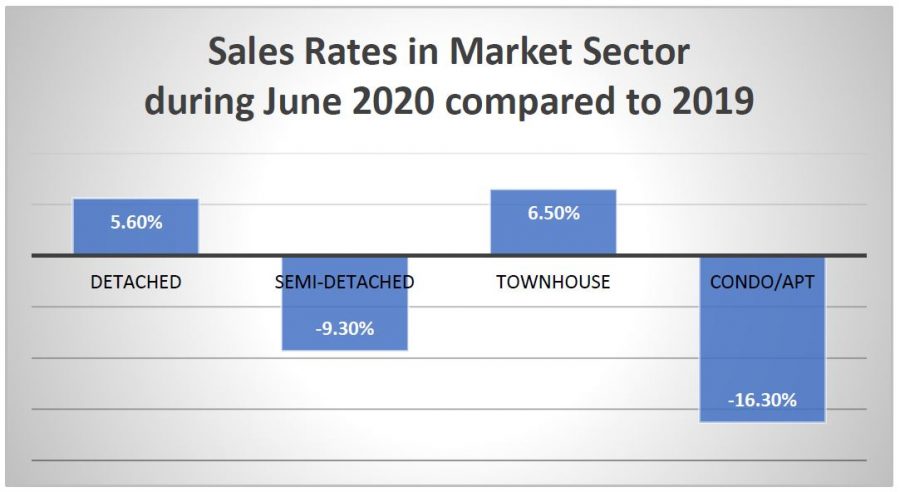 For example, earlier this week, Kotiadis-Carnevale had a listing in the Dufferin/Bloor area listed for $899,000. She received 10 offers and the home sold over asking the asking price for $1.3 million.
Prior to Covid-19, there was a lot of pent-up demand in the market. Over the past three months, the demand increased considerably as potential sellers declined to list. The market is more advantageous for the seller now due to the lower levels of inventory. Compared to June 2019, active listings decreased by 28.8% in June 2020. New listings in the GTA are rebounding and are now up 2.1% from one year ago.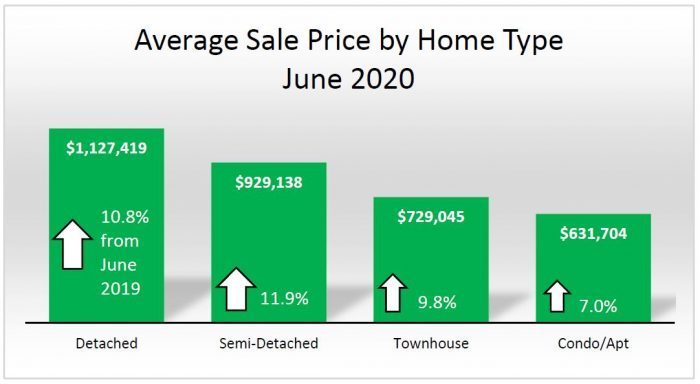 Many city dwellers, who have been "cooped up" and working from home during the last few months, are looking to move out of the urban centres into the suburbs and rural areas. Even the cottage sector has seen accelerated activity over the last few months.
In the month of June, there were positive results in home sales and in selling prices.
Is this a trend that will continue? President of the TRREB, Lisa Patel said "…barring any setbacks, we should continue to see stronger market conditions in the second half of 2020 as households look to satisfy their ownership and housing needs".
Those "setbacks" presumably include a resurgence in Covid-19 cases. The ensuing risks could cause further negative economic impacts – for every sector. For now, the resale housing sector is experiencing a mini-boom.