There is a killer on the loose. Fruitless to protest the seeming mental health or the apparent cranial deficiency of the Parole Board members who granted day parole to Marco Michael Muzzo, the killer of three innocent children, Daniel Neville-Lake, 9, Harrison, 5, Milagros, 2 and their grandfather Gary Neville, 65.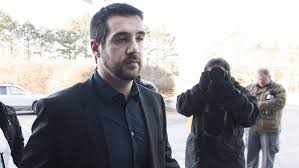 The Justice System allows for the Parole process, in fact, liberal-democratic societies encourage it. A civilized society continually assesses whether its system of justice adequately strikes a balance between retribution and rehabilitation.
As tempting as our collective visceral reaction might want society to mete out severe punishment, If anything, Legislators should devote time and energy to the development of policy that reduces "egregious perceived lapses" in such procedures.
If any case screams of the Parole Board's "egregious lapse in judgement", on the surface, Marco Michael Muzzo's would certainly fit that definition. We do not know and cannot judge what criteria, questions or answers the Parole Board thought would be convincing enough to let the family's killer go out on day parole.
That decision was taken behind closed doors. The privacy of panel members and that of Marco Michael Muzzo trumps the lives of those the killer took. Ditto for the ongoing grief of those his actions left behind. The transcripts were not immediately available.
For those who remember, Marco Michael Muzzo, in 2015, driving at excessive speed while under the influence, ran a stop sign and plowed into a van carrying his victims. No apologies; no remorse. In fact, his lawyer, coincidently, clumsily pleaded for empathy with the press and media because this was a trying time for the Muzzo family.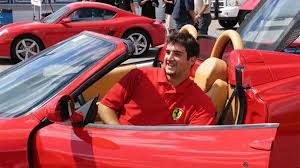 Good Lord!
Some esteemed (no sarcasm intended) members of the public even suggested that the media – Corriere included – was exhibiting a bias against those with money. Four innocent people dead, a fifth in the hospital, and Muzzo …nothing.
The foremost criminal lawyer in the country at least convinced him to enter a guilty plea, for which he received a 10-year sentence, in 2016. Three years later, he applied for parole, an application the Parole Board denied because it did not judge him sufficiently remorseful. This time, his lawyer wrote something for him to rehearse and regurgitate with conviction.
Now, they have let him out on day parole. Ankle bracelets? Publication of his home address or that of his relatives? Names and addresses of his companies? Any public markers, like the ones for his victims, saying "Muzzo lives here"?
TO READ PREVIOUS COMMENTS: https://www.corriere.ca/english-articles