TORONTO - One of the architects of the Mess that Toronto has become, Councillor John Filion (in the pic below, from his Twitter profile), announced his retirement from city politics to a local newspaper on Thursday. Good. Don't hold your breath. The Willowdale area Councillor has done this before.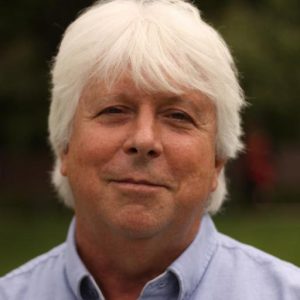 In 2018, before Premier Ford caused the reduction in the numbers of City wards to align their boundaries with the existing provincial and federal constituencies, Filion had announced he would not seek re-election. Residents of the old Ward 18 had had their fill of him.
Community news outlets papers cited hyper-development, frustration with overcrowding on the Yonge subway line and the aggressive condo development that strained infrastructure and services.
Corriere Canadese also pointed to his "rationale" for opposing the privatization of the City's "garbage disposal obligations" because it was likely to end up in the hands of "Tony Soprano" types – code for Italian mobsters. GFL whose ownership structure include(ed) a former NHLer of Italian ethnicity decided to ignore him.
The self-styled royal of Willowdale, in true monarchical pretence, announced his "abdication", tapping community organizer Lily Cheng as his successor. Only to change his mind and teach her the meaning of the infamous "et tu Brute" quote.
Now, he claims that in the last four years he has witnessed conditions worsen to their abysmal lowest. Really, no kidding? Even those afflicted with ocular disadvantages can see that. What was he doing as one of the 24 Councillors presiding over the demise of the City?
For staters, he was an integral dynamic in the "progressive" cabal of Councillors who engaged in censorship of the Corriere's editorial stances. They have deprived the paper of City advertising (with public money) unless it were to change its position on the value of some City sponsored questionable initiatives that promote prostitution among homeless minors.
Infrastructure issues, road repair, sewage dispersal traffic movement, public transportation etc., take a "back seat" …way back.
In this last month, his former employee and partner in subterfuge, slyness and slime – a TCDSB trustee overlapping his Ward – caused two full colour, 16 page "newsletters" to be produced and emailed to Catholic parents, at TCDSB expense. He is featured prominently in both.
No reasonable person would see the product and the exercise as anything but an abuse of public resources for personal political advantage.
If, this time, Lord Filion is serious about leaving, good, and good riddance.
TO READ PREVIOUS COMMENTS: https://www.corriere.ca/english-articles