TORONTO - Here we go again. Small businesses which bring life and culture to their communities must shut their doors once again.
In reaction to the rising Covid-19 cases, the Ontario government moved the areas of Toronto and Peel region back into lockdown this past Monday. This is the final tier in the Province's colour-coded framework.
"Advising regions to move into a lockdown is not a decision we take lightly, but it is one that is needed to ensure the safety of the people of Peel and Toronto", said Dr. David Williams, Ontario's Chief Medical Officer of Health.
Government officials and medical experts say the necessary measures are being taken to limit community transmission of Covid-19 in order to keep schools open, protect vulnerable populations and safeguard the health care system's capacity.
However, this move comes at a critical time when small businesses in the affected areas are struggling to survive. The holiday shopping season is a saving grace for many retailers. With just over four weeks until Christmas, the 28-day lockdown could prove "fatal" for many establishments.
For Irene Ongaro, a small business owner operating in Brampton, describes the situation as, "the nightmare before Christmas". A family run business for over 35 years, Stephan's, located on Main Street, has stood the test of time. The boutique style retailer officers a varied selection of clothing, accessories and designer handbags.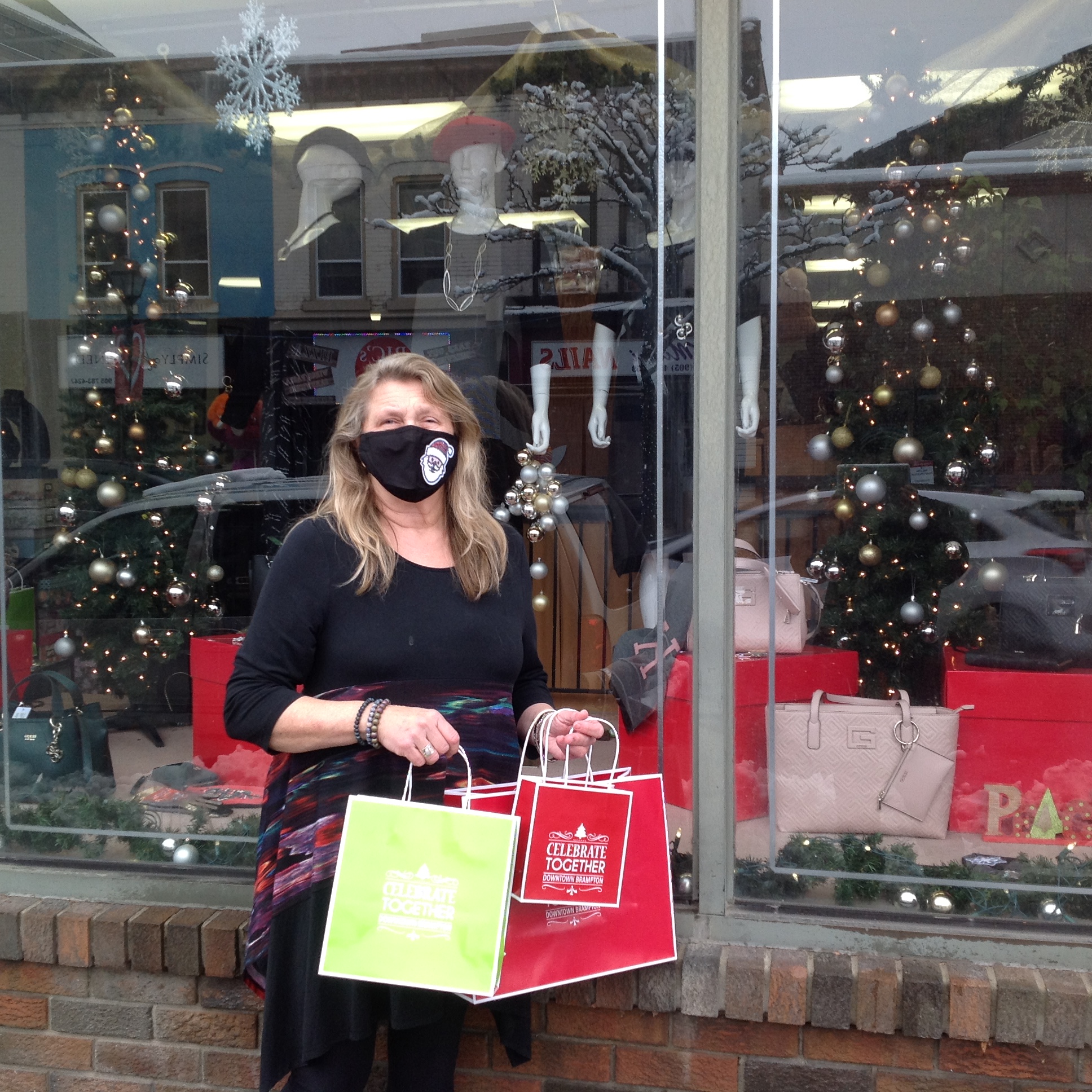 Ongaro fears a lot of businesses will not pull through this next phase adding, "this lockdown comes at the busiest time of year. A large portion of revenue is generated during the month of December, retailers depend on that."
According to Statistics Canada, in 2019, the months of November and December accounted for about 17% of the total retail revenue ($615 billion) for the year. For some retailers, that rate may be higher.
Prior to Monday's new restrictions, Ongaro has been following all the necessary safety protocols, limiting customers in-store and providing a safe place for shoppers to come and visit. Now, with the doors closed to in-person visits, she reaches out to customers via email and welcomes "window shoppers" for curbside pick-up.
While some Covid-19 relief programs for small businesses like the revamped Canada Emergency Commercial Rent Assistance (CECRA) and the wage subsidy, may prove helpful, they may not be enough for the purposes of some establishments to make it through this pandemic.
The Downtown Brampton BIA is doing what they can to help support area businesses through their "Support Local and Shop Downtown Brampton" campaign. Offering free local shipping for members to help get their products into the hands of customers is a big savings for area retailers.
For businesses like Ongaro's looking to expand their online platform, the local BIA has partnered with Digital Main Street in offering a $2,500 grant for BIA businesses to help boost their digital presence. These are just some examples of the community supporting one another and offering businesses a helping hand during these difficult times.
In an environment where social circles are shrinking, tighter restrictions are being imposed and more people are turning to on-line shopping or crossing over into other municipalities, businesses are doing what they can to get their products out to their customers. Find a way this holiday season to support local establishments and help them survive through these challenging times.